Learning new skills, a chance to shine through cricket.
Times Tables.
The new government standards expect pupils to know all of the times tables by the END of year 4.
In year 6 we are currently practising two speed challenge sheets of mixed tables with their corresponding division facts. How fast can you complete each of these sets of questions ?
Each Tuesday class 3 & class 4 join together to work on a shared theme. This week we looked at and discussed Human Rights. We soon realised what we want isn't always what we need.
Reflection Tuesday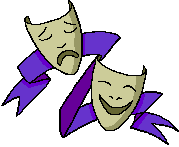 Early March, we were invited to Lakelands for a wonderful morning of activities. Out year 6 used the theme of Superheroes and were involved in drama, IT, art and music. A wonderful morning and a huge thank you to all the team at Lakelands High School for organising such an exciting opportunity.
Scottish Power visit Criftins for an informative and fun afternoon.
Early March and the beginning of warmer weather we began our road safety awareness training through BikeAbility. A thorough 3 days of training helped us to become more safety conscious and better cyclist.
March, 2017 BikeAbility Training
Reflection Tuesday is a special time when both class 3 and class 4 join together to work together on a shared theme. We began early Spring with our understanding of the story of Moses. More recently we are developing our knowledge and understanding of what it means to be a global citizen.
What a great first day back after the half term holidays when we all decided to dress up. Each of us had to think of an idea and link it to a book character. We all gathered in the hall to share our ideas. In this next image you can see some of our y6 pupils dressed up. From Ratburgers to Sheltie and Matilda. It was great fun!
Back in class, we talked about our Book Characters and also the reason behind our choice. It was great to be able to dress up and talk about our love of books.
Science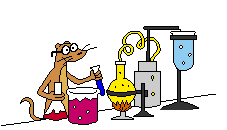 Year 6 pupils were excited about planning and designing their own experiments. We talked about what each of us could plan to experiment that would help us to understand our topic. We all enjoyed trying each experiment and finding out about chemical reactions, working with liquids and observing gases. We soon realised that both knowledge and skills could be developed as we worked through each experiment. It was great fun testing, predicting and measuring and also dressing up for our special day.
Literacy Shed
Using stimulus to engage pupils is essential to produce meaningful work. After using the inspirational Literacy Shed, pupils began their own designs for flying machines. Super effort year 6!
Watercolours
We examined the work of famous artist Monet, and set about creating our own impressionist work.
I am so very proud of my class. Here we can see year 6 pupils making use of mini whiteboards to make notes from a BBC Newsround video. A great effort which ultimately leads to success.
Music.
Mathematics.
Our work in mathematics is designed to create fluency, reasoning and problem solving. Here we can see our year 6 pupils using the ancient puzzles of Tangrams.